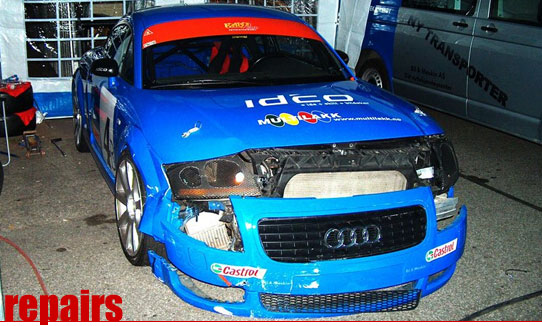 Repairs


In our workshop we can also carry out repairs; mechanical, electrical, interior and body work.



All our repairs are ensured to bring your back to its former self. We know what standards TT owners expect and we make sure every car leaves us in perfect order.



For a detailed quote, email or call 01234 853225.


Click here to return to the main workshop page.

©2001-2023 The TT Shop All Rights Reserved
The TT Shop is not related to or endorsed by Audi
Company Reg: 5146165 - VAT No. GB 214 5306 43
Terms & Conditions - Google+
Produced, Maintained & Hosted by
Design Concept & Logo by Graphico Design