Twintercooler for MK2 Audi TT 2 Litre FSIT

For the new 2.0 L FSIT engines there is one sure way to improve on the charge air cooling by using the Forge "TWINtercooler" this ground breaking innovation features our unique twin-intercooler design which has added greater efficiency throughout the entire RPM band beyond that of a single intercooler setup, We have achieved this by using the latest core technology with high flow end tank designs to achieve a huge reduction in inlet temperatures.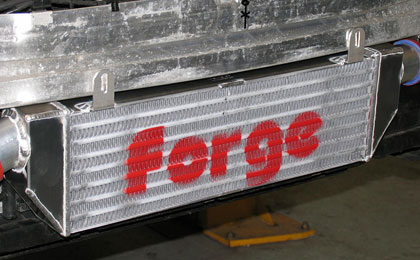 We spent many months testing various designs and the Twintercooler design emerged as the clear winner. This is a bolt-on kit that retains the use of the OEM intercooler to produce both horsepower AND torque, but more importantly, a HUGE reduction in inlet temperatures and increased flow efficiency.
A reduction in temps of up to a peak of 19 degrees Fahrenheit from 102 to 83 at 6600 RPM!
While the horsepower figures themselves are impressive enough (this may vary from car to car under various circumstances), but such a large reduction in inlet temperatures clearly shows this intercoolers ability. Once again we have a Forge product that truly is Engineered for performance.

To download fitting instructions for this product click here



Price: £598.80 inc VAT


$610.79 (approx)


€703.30 (approx inc. VAT)